Pam Bok Waterfall
Swimplaces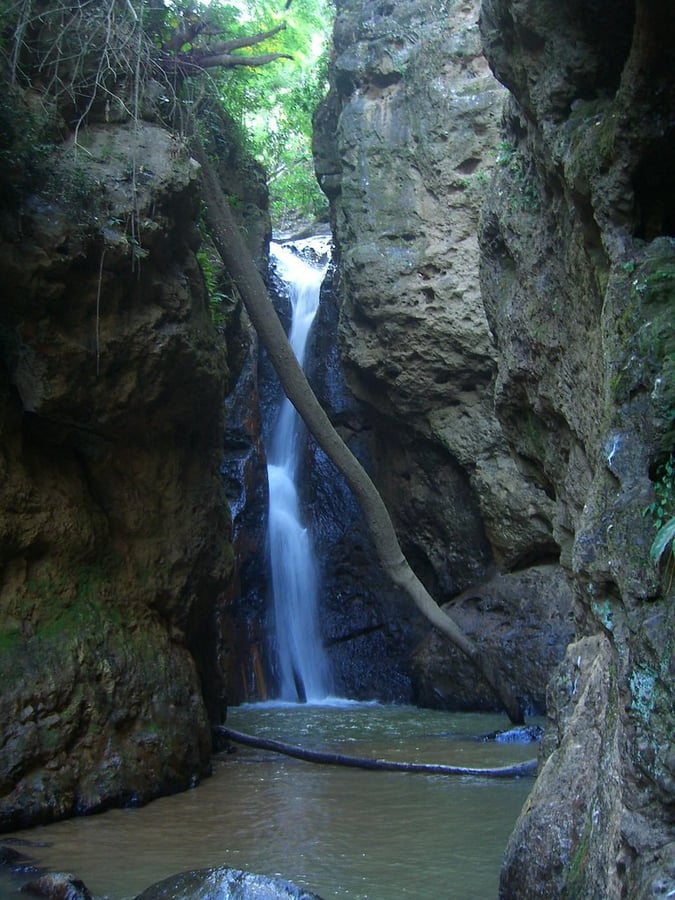 Description: Waterfall with small pool for swimming and natural canyon. Cliff jumping. Better visit in the morning to avoid crowded hours during the day. Waterfall is geared towards more like a party waterfall where people can slides off the rocks etc. Surrounded by high cliffs it still looks pretty amazing, this waterfall offered a great place to cool down on a hot day. If you feel adventurous enough there is a small dirt path which leads to a cove from where you can jump down into the pool. However, it is recommended when there is a rainy season with much water in the pool.For Pam Bok, it is just enough mixture of the adventurous vibe and peace and nature vibe.
Address: Pam Bok Village , Pai, Thailand
Entrance: No entrance fee
Accessibility/parking: 250 m
Link: Parking lot for visitors of the Pam Bok Waterfall right after crossing the bamboo bridge. Little trek up a staircase to see the waterfall.
Nudist beach: Not suitable for nudists
Video: https://www.youtube.com/watch?v=vDWNyS2DrNs
Comments
Swimplaces - wild swimming spots was created by Free Custom Map Builder that powers thousands of custom online maps.
Want to build own custom map for your business or community? Try Mapotic's custom map maker and create customizable or branded maps in minutes. Leverage filters, custom categories, crowdsourcing and SEO. Create a free custom map.