Thale Nai (Mu Koh Angthong NP)
Swimplaces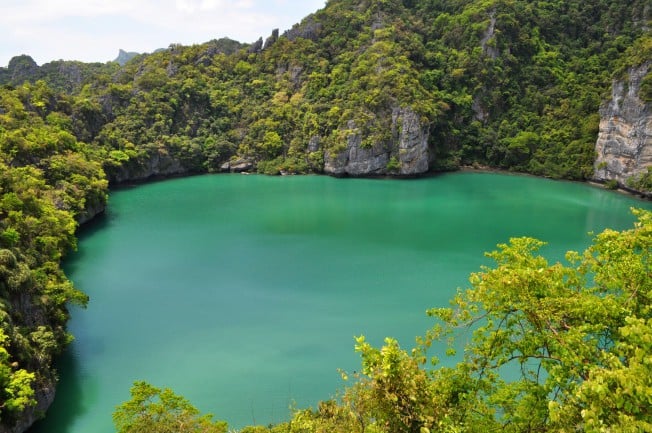 Description: Emerald Lake (Blue Lagoon). Climb some steep stairs in order to see the lake with magnificent water surface color. Emerald saltwater lake is called 'Thale Nai'. The lake is surrounded by limestone cliffs and has an underwater cave that is connected to the sea.
Address: Ang Thong, Ko Samui District, Surat Thani 84140, Thailand
Web: https://www.kohsamuisunset.com/angthong-marine-park/
Diving: Suitable for diving
Accessibility/parking: 1000 m
Video: https://www.youtube.com/watch?v=QaaZ0p0ZsUo
Comments
Swimplaces - wild swimming spots was created by Free Custom Map Builder that powers thousands of custom online maps.
Want to build own custom map for your business or community? Try Mapotic's custom map maker and create customizable or branded maps in minutes. Leverage filters, custom categories, crowdsourcing and SEO. Create a free custom map.