Pattaya 2 Lake
Swimplaces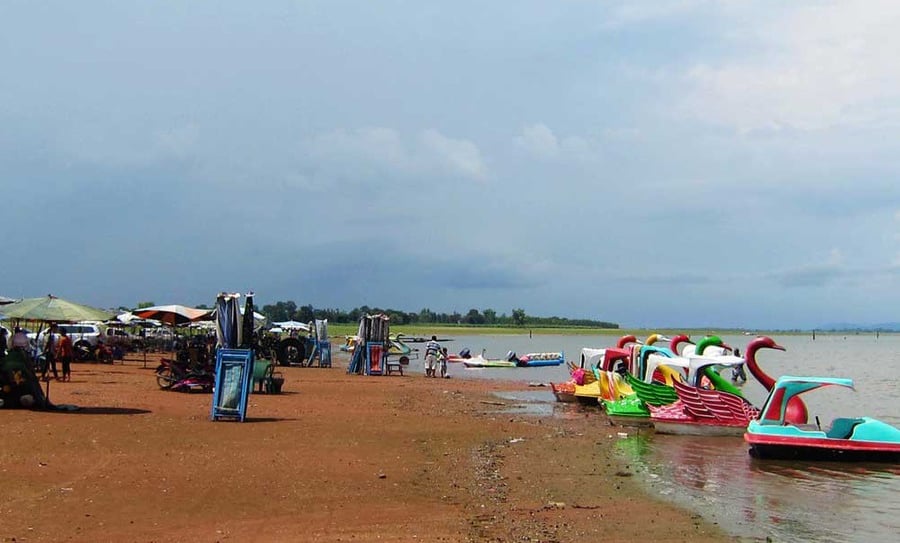 Description: Tourist attraction. Water activities like pedal boats, scooters and rubber rings. Nice breeze and a pleasant place to sunbath. Water activities make is enjoyable place, but it gets a bit overcrowded at weekends/school holidays. Good place for families with little kids. The water is calm and shallow and you can hire life vests and inner tubes. The beach is gravel and the local food very good.
Address: Nong Kung Soen, Phu Wiang District, Khon Kaen 40150, Thailand
Refreshment: Restaurant on site
Entrance: No entrance fee
Accessibility/parking: Very close
Link: https://thailandtourismdirectory.go.th/th/info/attraction/detail/itemid/133
Video: https://www.youtube.com/watch?v=p4utiO3wAgc
Comments
Swimplaces - wild swimming spots was created by Free Custom Map Builder that powers thousands of custom online maps.
Want to build own custom map for your business or community? Try Mapotic's custom map maker and create customizable or branded maps in minutes. Leverage filters, custom categories, crowdsourcing and SEO. Create a free custom map.