Sai Yok Yai + Noi Waterfalls
Swimplaces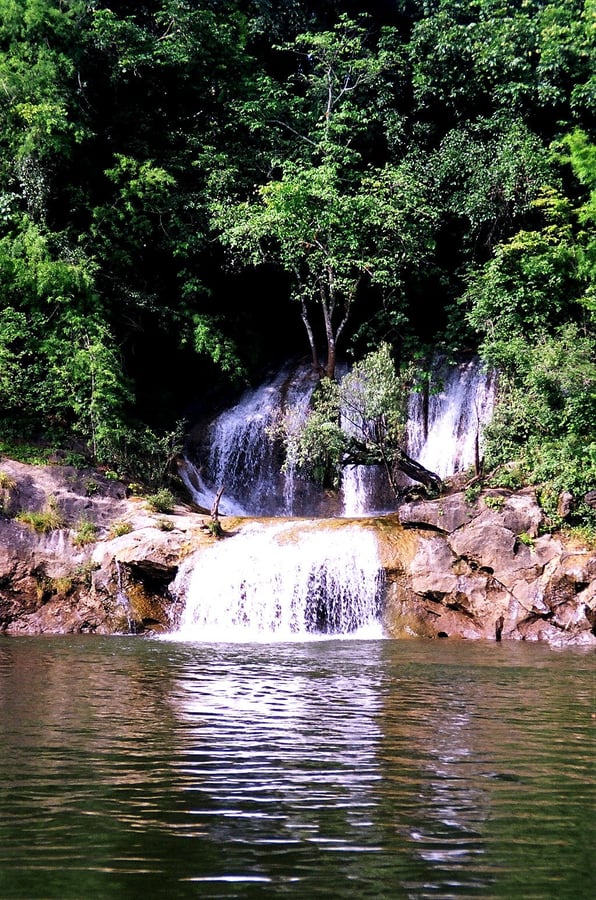 Description: A popular national park for local and foreign tourists, known for its waterfalls, caves, historical sites and raft houses along its main river Khwae Noi. The park is open all year round, even on public holidays. Some caves may be closed during the rainy seasons. Two smaller falls that flows into Kwae Noi River from tributary streams. Sai Yok Yai is right next to the suspension bridge near the visitor centre area, Sai Yok Lek is 300 meters further down-streams. Sai Yok Noi waterfall This limestone waterfall is right outside the national park boundaries, only a couple of kilometres north of Nam Tok Railway Station. It is much taller than Sai Yok Yai and Sai Tok Lek Waterfalls, but with less water. The water flow will be less during the dry season. But still worth visiting it.
Address: Sai Yok District, Sai Yok District, Kanchanaburi, Thailand
Web: http://portal.dnp.go.th/
Refreshment: Restaurant on site
Entrance: Entrance fee
Video: https://www.youtube.com/watch?v=F14dI4zP3cU
Comments
Swimplaces - wild swimming spots was created by Free Custom Map Builder that powers thousands of custom online maps.
Want to build own custom map for your business or community? Try Mapotic's custom map maker and create customizable or branded maps in minutes. Leverage filters, custom categories, crowdsourcing and SEO. Create a free custom map.